A key goal of the Transforming Administration Program is to encourage and promote continuous improvement in UW's central administration units. To know and understand the needs of our campus partners, TAP initiated a customer satisfaction survey for UW faculty, students, and staff in February 2017 and again in February 2019.
2019 Survey: Rating UW services so we can improve
Results are in! The 2019 Customer Satisfaction Survey closed on February 19, 2019. High-level results can be seen below. Detailed reports for each unit have been shared with unit leaders; please contact your unit leader or VP if you would like to learn more about your unit's specific results.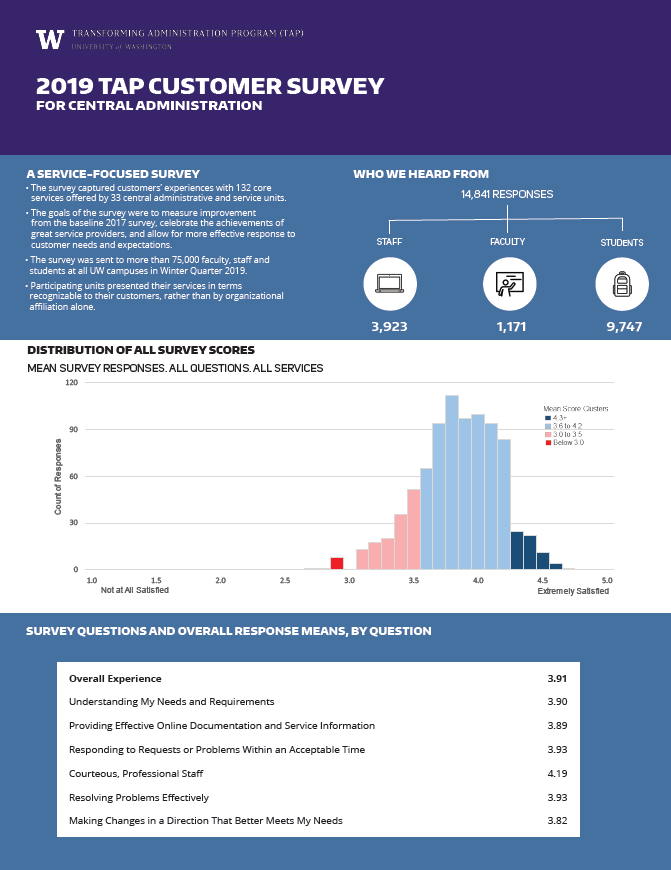 2017 Survey Results: we heard you!