Below are results for core services as identified by the unit.  Each chart shows mean scores for each of seven questions.  The seven questions include an overall question and performance in specific customer service areas.  Each question was rated on a scale from extremely unsatisfied to extremely satisfied.
Services
Collaborative for Research Education (CORE): Training on research administration and compliance
Human Subjects review of new study applications: Support during the human subjects review process for research applications
Sponsored Programs awards: Drafting, issuance, and negotiation of subawards under sponsored program awards; resolution of compliance items; information about status
Sponsored Programs proposals: Review of proposals that have been prepared and routed via eGC1; feedback and information about status; submission to sponsor
Sponsored Programs Subawards to external collaborators: Administrator trainings and informational updates, Assistant Professor Workshops, Retiree Trainings, retirement information sessions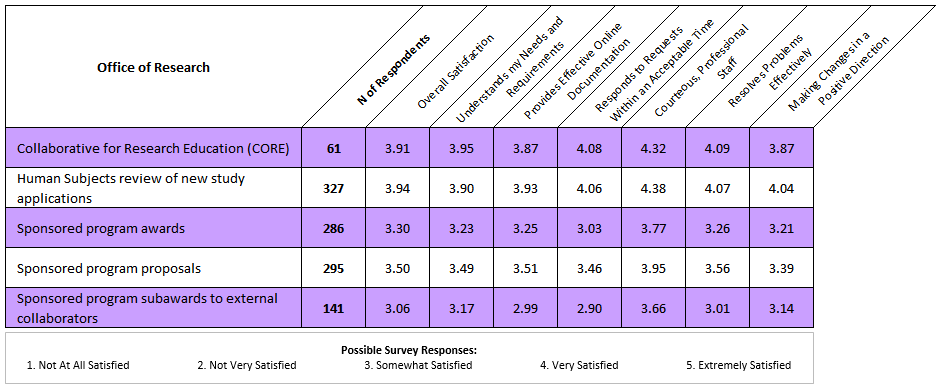 Acting on Results
We heard you and are responding to your feedback!
The Provost has asked each unit to work on a plan for acting on their results. Action plans will be posted here in the fall.