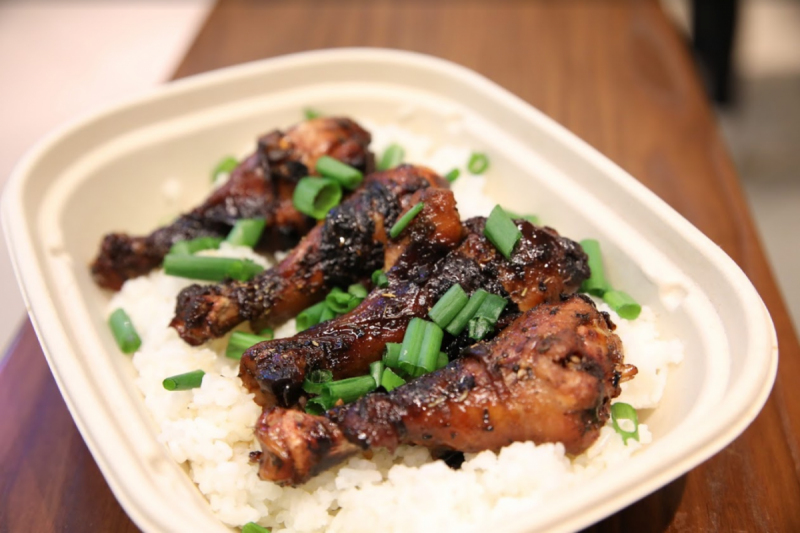 In response to survey feedback, new $5 specials have been added to many of the HUB's Husky Den menus.
Retail Dining: Diverse menus expand dining options
Every day, thousands of UW students, faculty and staff choose what, and where, they'd like to eat on campus: a burrito in the Husky Den? A burger in Local Point? A smoothie and a pastry in the By George Café? But as our community grows ever more diverse, UW Retail Dining has made it a priority to add even more diversity to dining choices – in part, in response to valuable TAP survey feedback.
The 2017 survey data suggested that while a wide variety of dining options already existed on campus, even more variety could be offered – as well as more access to safe choices for students with food restrictions or allergies.
One of the most significant changes has been to add more halal dishes to more dining locations. The survey, along with additional student feedback, reflected a lack of variety among existing options. Now, a much wider range of halal choices are available across campus: from new dishes on the menus at the HUB's Caribbean Island Bowls and Firecracker, to rotating daily halal specials at Local Point and Center Table, to more halal raw and deli meats sold in the District Market.
Students with food allergies also expressed the need for more options – and Retail Dining staff heard them. The seven unique food stations that comprise Center Table, the vibrant new North campus dining space, include Select: an allergen-free kitchen serving up a wide array of dishes. In addition to variety, Select offers comfort – their stand-alone kitchen means that diners with any of the eight most common food allergies need not worry about cross-contamination.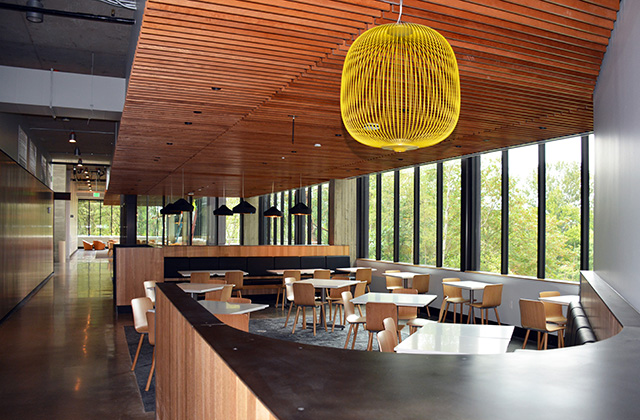 New North campus dining space, Center Table, features seven unique food stations — including one with an allergen-free kitchen.
All the new options aren't just satisfying those with dietary restrictions. Survey feedback reflected desires for more choice on a variety of fronts, including nutrition, affordability and hours. In response, Retail Dining has not only increased where food is offered (with more locations) and what items are on the menu (with five $5 specials in the Husky Den and more healthy dishes on menus across campus). They've also increased when food is available by extending hours at many locations. Even those changes made with certain restrictions in mind have benefits for everyone: halal dishes, for example, have proven to be among the most popular items on the menus that include them.
What all the changes have in common is an effort to make campus dining more diverse and accessible. "We were already starting to move in that direction, but the TAP survey confirmed and catalyzed our efforts," says John Murphy, Administrator for Retail Dining. "Whether students have food restrictions, want to know nutritional content, want to eat healthier, are price-conscious, have allergies, or are just bored with the menu – they all have places to eat."