The 2019 survey is open January 28 through February 19.
A key goal of the University of Washington is to continually improve service in central administrative units.
All faculty, students and staff from the Bothell, Tacoma, and Seattle campuses are invited to participate in the UW customer satisfaction survey, organized by the Transforming Administration Program (TAP).
Click below to get started and help our university become a better place to learn and work.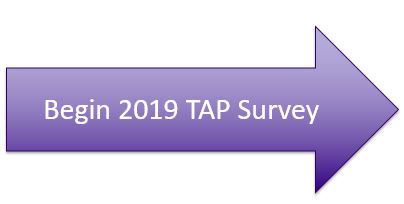 Questions? Check our FAQ page. If your question isn't answered there, please reach out to the survey team at assessuw@uw.edu.